Mobile App Development Company In Liberia
Your Success Is Our Purpose
We design and develop custom mobile applications for iOS and Android platforms. Our mobile app developers have the expertise to create mobile applications using any technology.
Want to make your own app?
Mobile App Development Services
We know what it requires to make a perfect iPhone application as we have already developed iPhone apps of different categories. We know what it requires to turn a raw app idea into a successful mobile development.
With the deep understanding and expertise of native iPad app development services, we develop top iPad apps that add value to your business and your users' lives.

Using the latest technology and industry experience, our full-stack Android developers develop successful Android apps.
We have an experienced mobile web app development team, which is dedicated to delivering engaging mobile sites and apps with a user-friendly experience.
We understand the importance of user experience and user interface in app design. Our UI/UX designers strictly follow the design guidelines by Apple and Google to create visually appealing apps without hampering their functionality.

Cross-platform Mobile Apps
Here, we have expertise in creating multi-platform mobile app solutions for both Android and iOS devices. Using PhoneGap, Xamarin, and React Native, we offer custom mobile app development that runs smoothly on multiple platforms.
Liberia #1 App Development Company
From concept to application development, CYGEC IT SOLUTIONS covers the entire mobile app development cycle, no matter how diverse or complex your needs are. Our ability to meet your needs stem from our team of experts, who have years of experience in app solution services and product engineering industries.
We build successful apps for an organization like The Girl For Change Liberia, we endeavor to streamline workflow, integrate functions into one seamless pattern, and in turn increase the productivity of a business enterprise.
We have a team of 5+ associates (UI/UX designers, mobile app developers, and quality analysts) in our work centers to deliver strategically designed and creatively crafted mobile application development services to take your business to the next level.
Our Mobile App Development Process Steps
Analysis of Requirements
1. Get to know our client.
2. Comprehending client's requirement
3. Proposing solution
Wireframing & Designing
1. Blueprint structure
2. Wireframing each screen
3. Designing the app
Development
1.Coding the app.
2. Layout main sections
3. Client's feedback
Testing
1. Application testing
2. 100% bug-free
3. Get final approval from client
Deployment
1. Deploy(App Launch) to App Stores.
2. Deploy to client's server
3. App available for users
Explore Our Mobile App Portfolio
Take a peek inside our Wonderworld
This Application is intended to collect timely information from adolescents from age 12-24 mainly females on reproductive sexuality and Sexual Abuses. At the same time, the App will connect these adolescents to social, health, and other services on a timely basis with urgency and the utmost care there is. registered uses on this App will have a direct opportunity to chat with a Medical Doctor, a counselor, or report Sexual and Gender-based Violence and, Other Abuses against girls.
Check out other mobile applications developed by us.
Tell us about your app idea to get a custom quote and hire the best mobile app developers today.
We are available, reliable and customers friendly. We believe that the satisfaction of our customers is our interest. We supply custom-built mobile applications and System to small and medium sized businesses to enterprise level company. 
Our approach is goal – rather than features – based.
Do You Have Any Questions? Read Our FAQs Section and Feel Free to Ask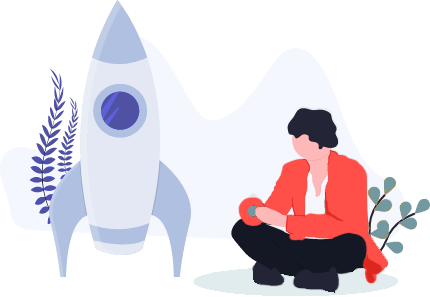 Today's Thought, Tomorrow's Solutions.
Turn Your Ideas into Profitable Business with Our Help

Duis aute irure dolor in reprehenderit in voluptate velit esse cillum dolore eu fugiat.

Duis aute irure dolor in reprehenderit in voluptate velit esse cillum dolore eu fugiat.

Duis aute irure dolor in reprehenderit in voluptate velit esse cillum dolore eu fugiat.